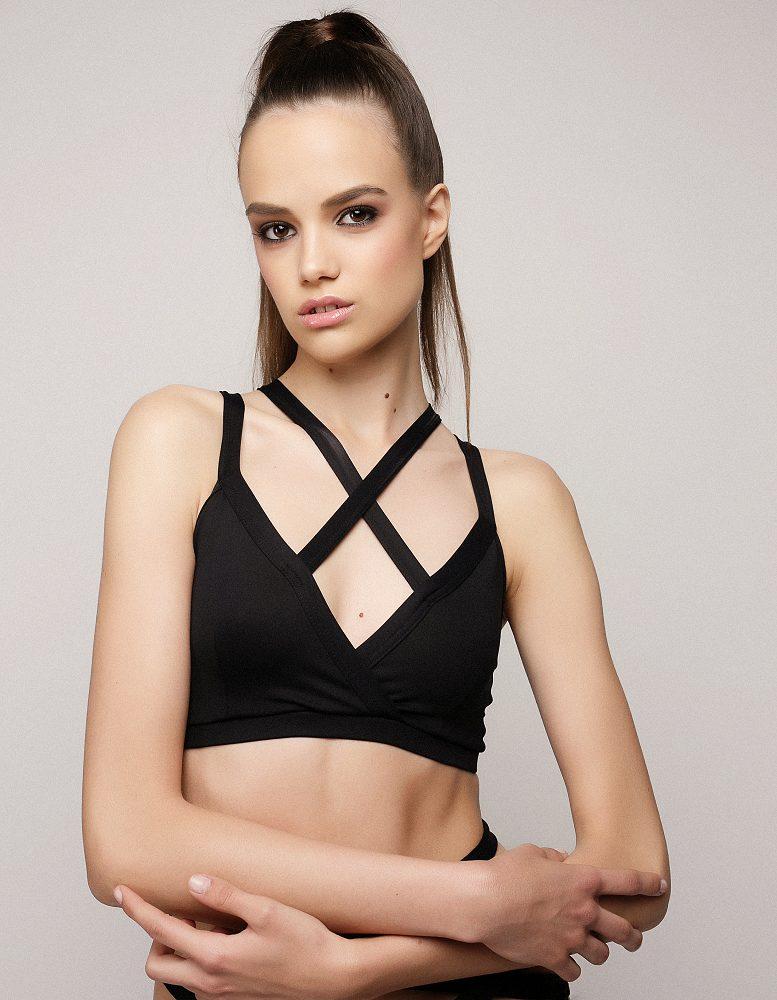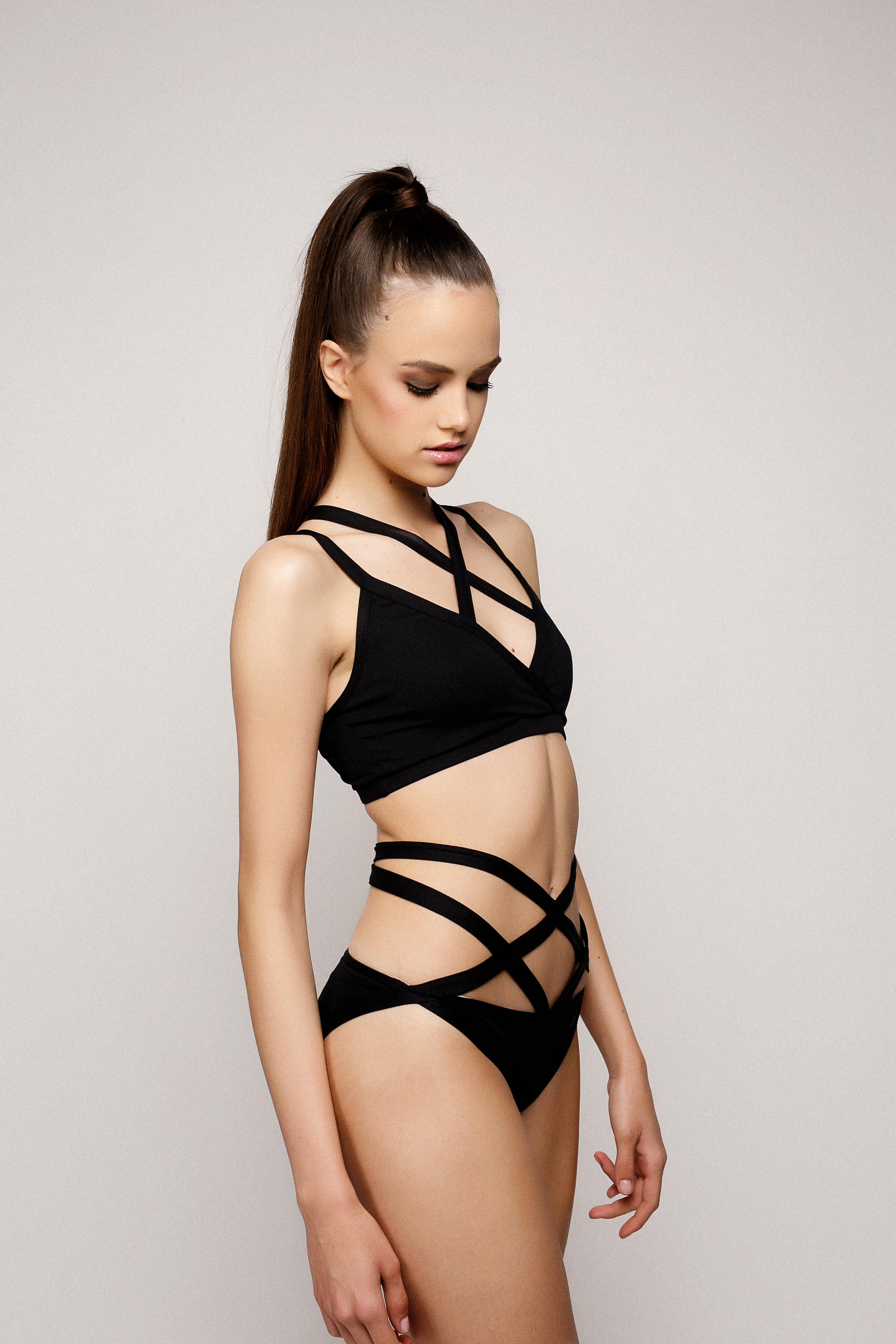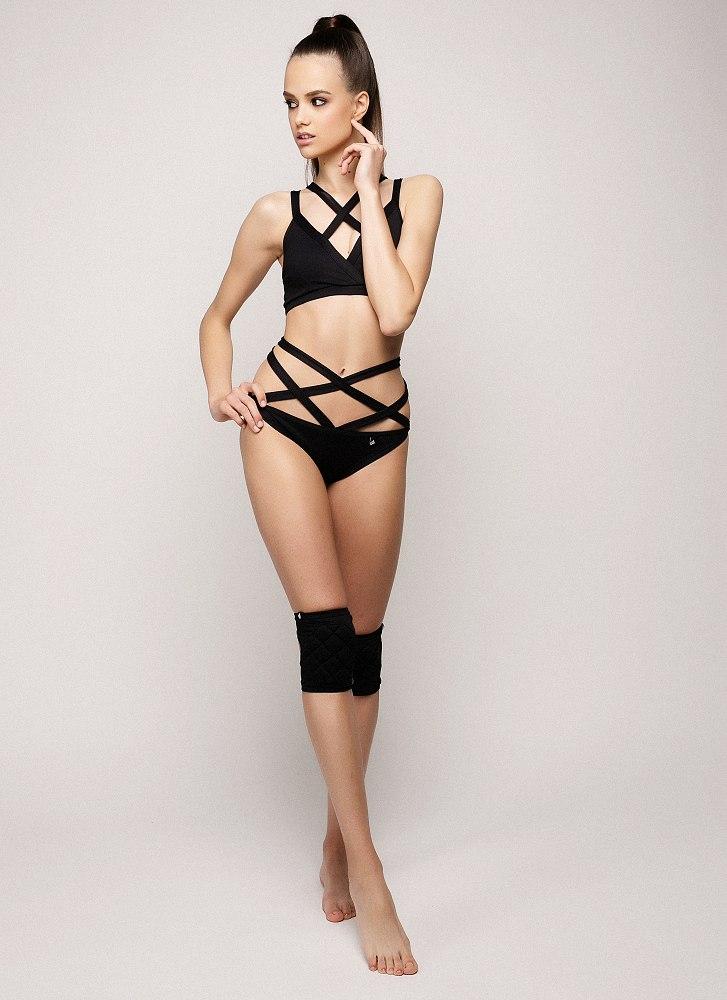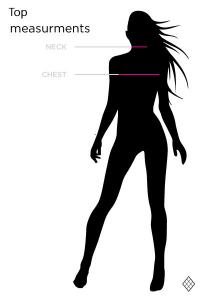 This little black strappy top brings fitness and fashion together. Pole dance chic has never been easier to pull off with our season's best top.

And remember to switch it up by moving from pole wear to swimwear this season. Our trend will take you from the pole class to the after-beach party in style. If you love this top, but there's an annoying gap between the cup and your chest, slide bra pads in for more support and snug fit. Fabric: 85% Polyamid, 15% Elastane This product has been made of high quality fabrics, suitable for high intensity workout. Model: SENSUAL SHORTS BLACK by Alex Sandra Features:
Insertable bra pads for more support (bra pads not included)
Breathable
4-way stretch
Double material
MADE IN EU
Wash in cold water not higher than 30°C , don't tumble dry or iron.
Suitable for:
Pole Dance / Aerial / Yoga
Dancing
Swimming
After beach parties
Size Information:
Measure the circumference, see picture
S
M
L
Neck (cm)
30-33
33-35
35-37
Chest (cm)
80-94
94-98
99-105


Add Review
Current Reviews: 0



Customers who bought this product also purchased