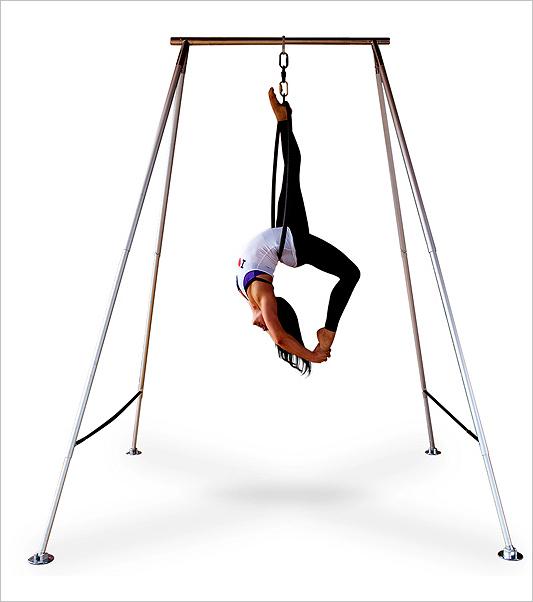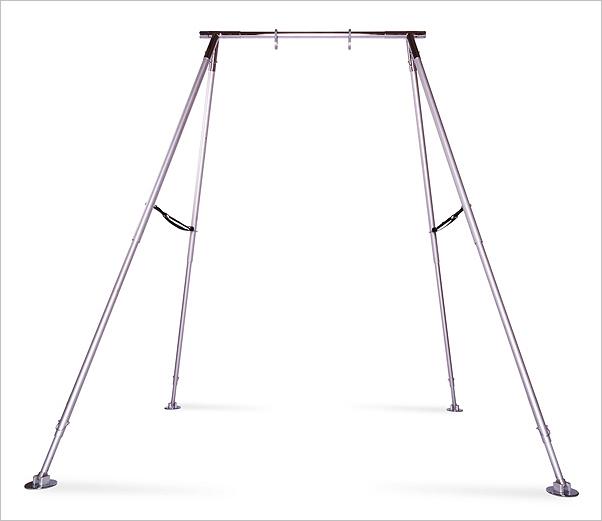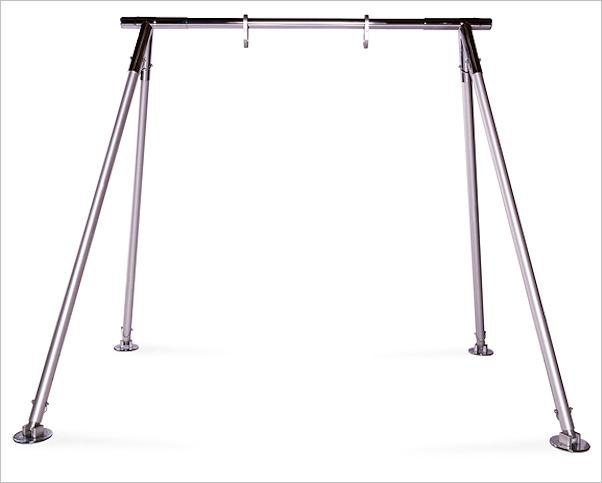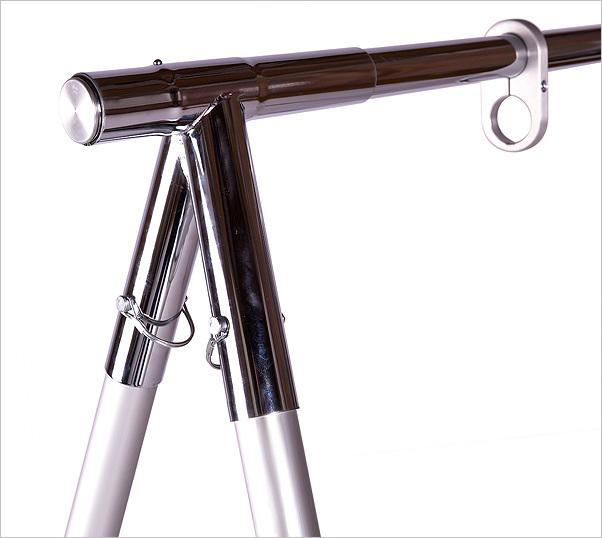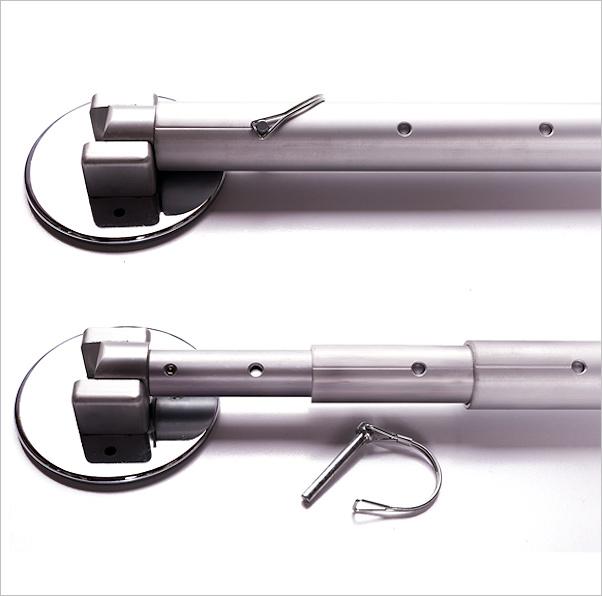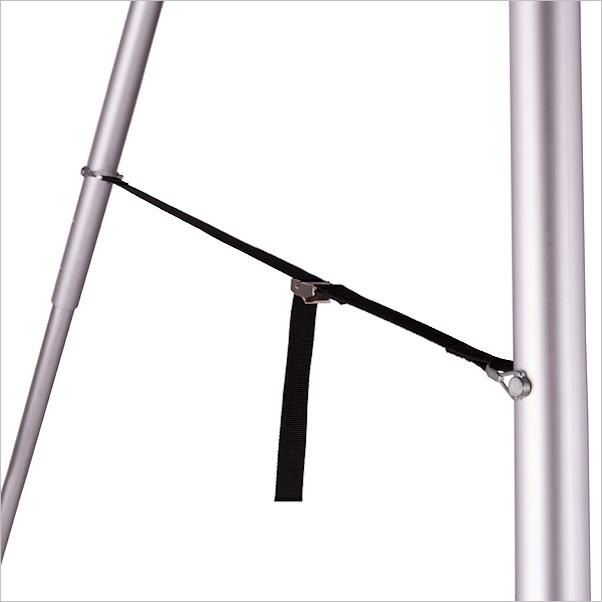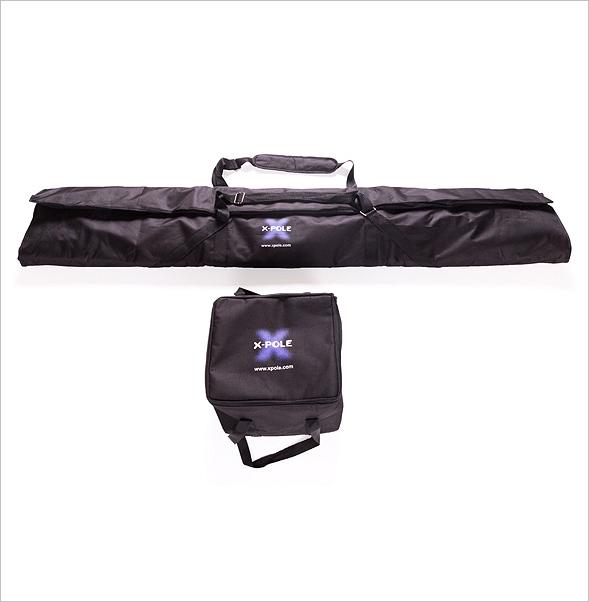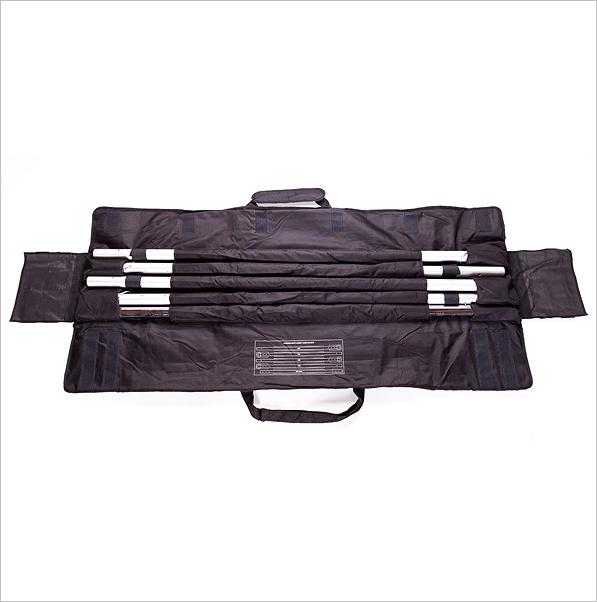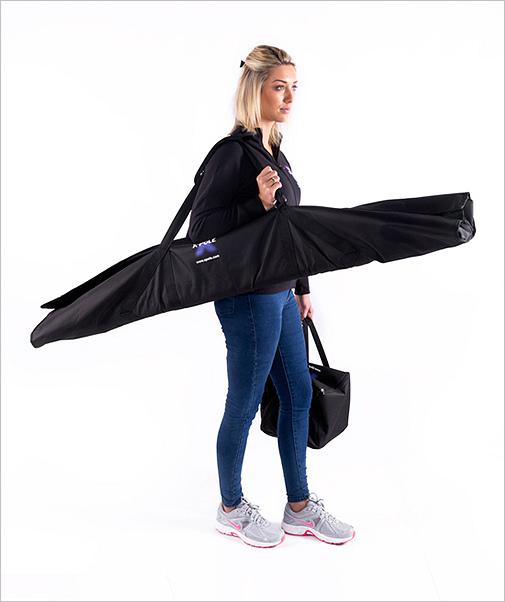 A-Frame
X-POLE's Aerial 'A' Frame is perfect for Aerial Fitness, Yoga, Aerial Hoop and Low Silks. The A-frame can be used from 2450mm (8ft) up to 3350 (11ft) with multiple heights being selectable in-between.

The A-FRAME will come in 7 Pieces, 4 x telescopic legs with feet attached, 2 connectors and a 1.4m Top Bar. Pins, Straps and Carry Bags (1x Frames tubes, 1x Connectors and accessories) are also supplied. Additional weight bags are included with each kit too.
Adjustable/Multiple Heights using the telescopic legs – allowing you to use indoors or outdoors.
Quick Assembly – all pieces can be stored safely in multi-piece bag
Multi-discipline – swap between silks, trapeze (static) hammock and hoop!
Portability – Light-weight frame allows the user to take it anywhere with them!
Accessories like carabines, hoops, rings are not included in the delivery.
>>> Detailed Manual
Packaging: 26cm x 26cm x 160cm
Total weight: 32kg
Delivery time:
2-6 weeks. The article will be ordered immediately after receipt of payment at the manufacturer. We will inform you immediately about the delivery time. The shipping is directly to your home. If the item will be unavailable for a longer time, you will be contacted
Please note that this order is an item at customer's request. This means that return and exchange are excluded. This does not, of course, affect the warranty.


Add Review
Current Reviews: 1
Vanessa
The A-frame is completely amazing. I first ordered a pull-up bar, then I realized that it wouldn't work for aerial yoga, at least not for me. I was skeptical at first about the size and also the price but now that I've installed it and have it in my home I must say:this is a product that is worth it! It fits into rooms with low ceiling, high ceiling and it is so easy to set up! Also I was amazed by the good service by poleware.ch. I had some questions, the response time was immediate and the delivery was so fast! Thank you for this amazing product. I recommend it to anybody who fell in love with aerial yoga/hoop and/or trapeze!

Rating: [5 of 5 Stars!]



Customers who bought this product also purchased