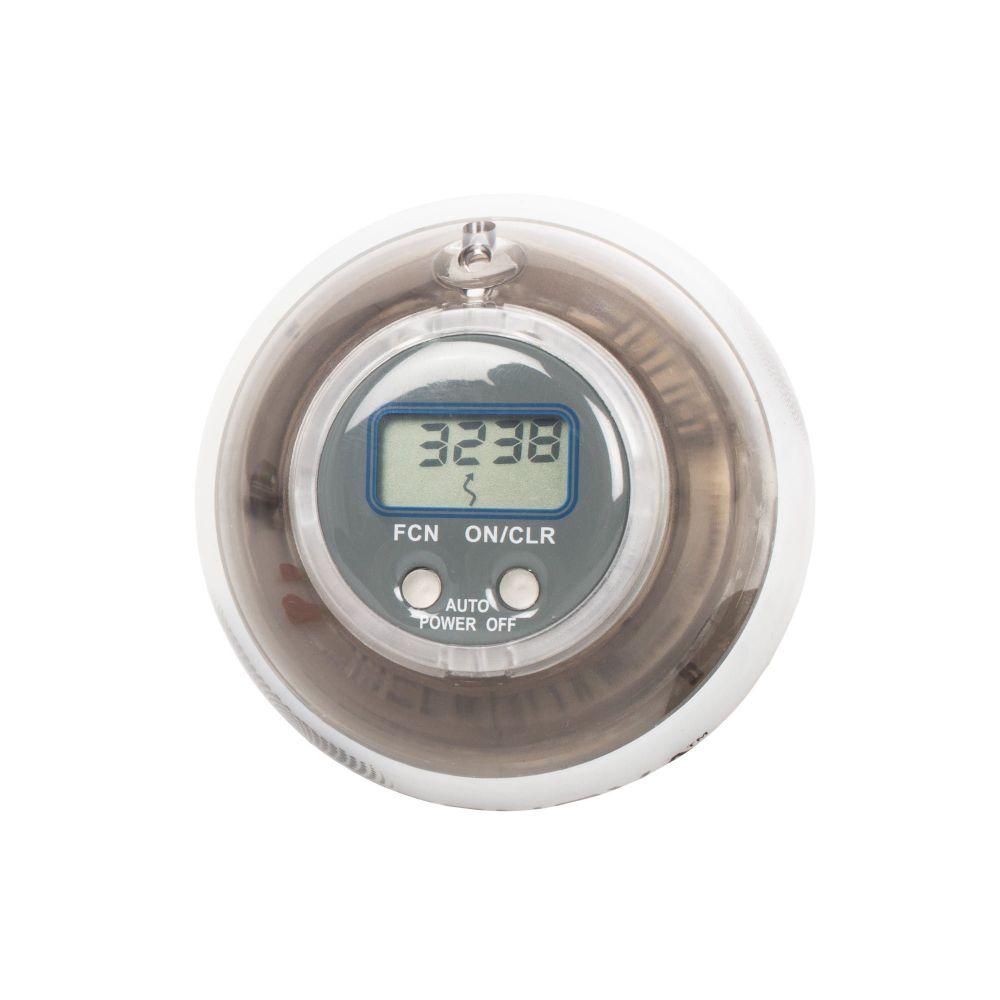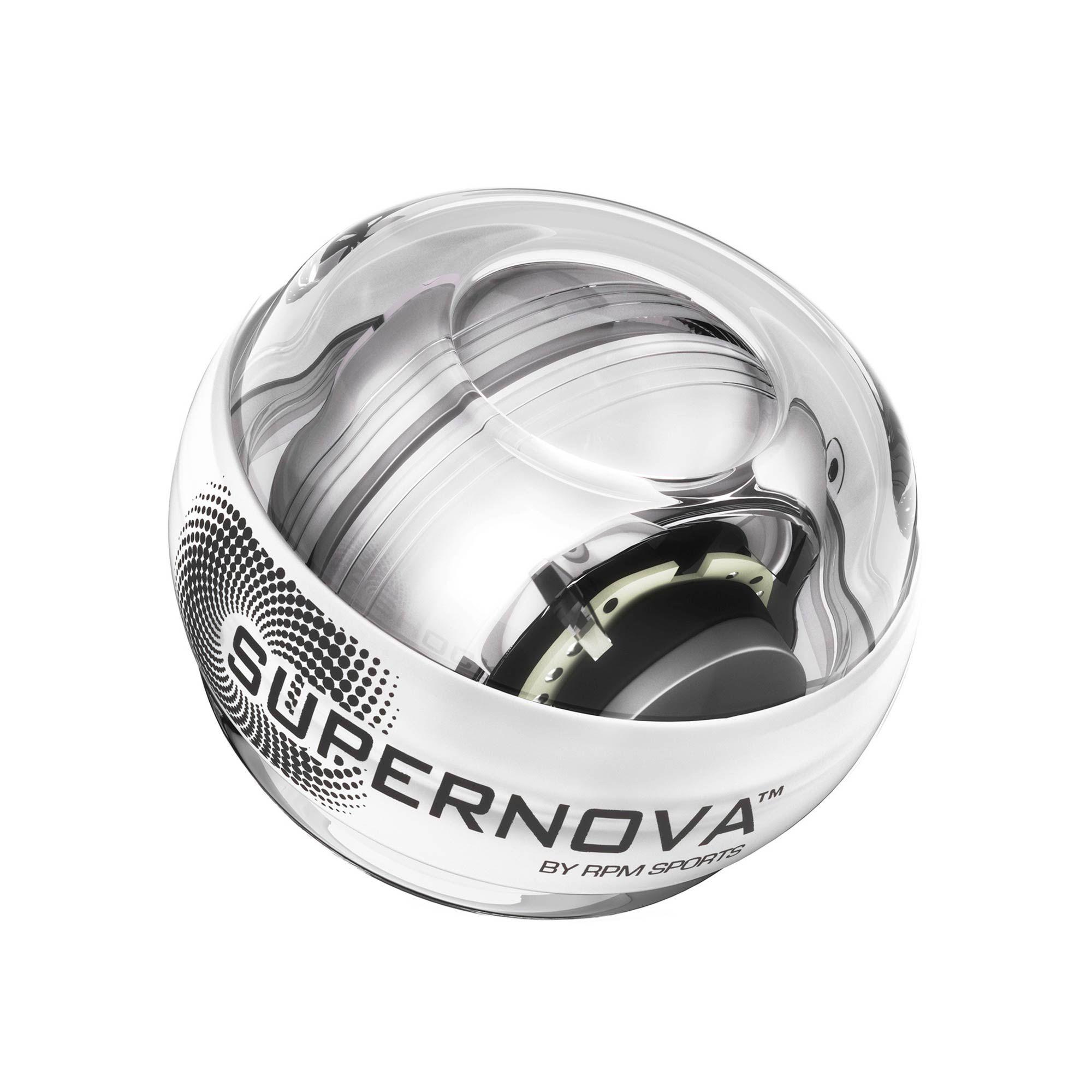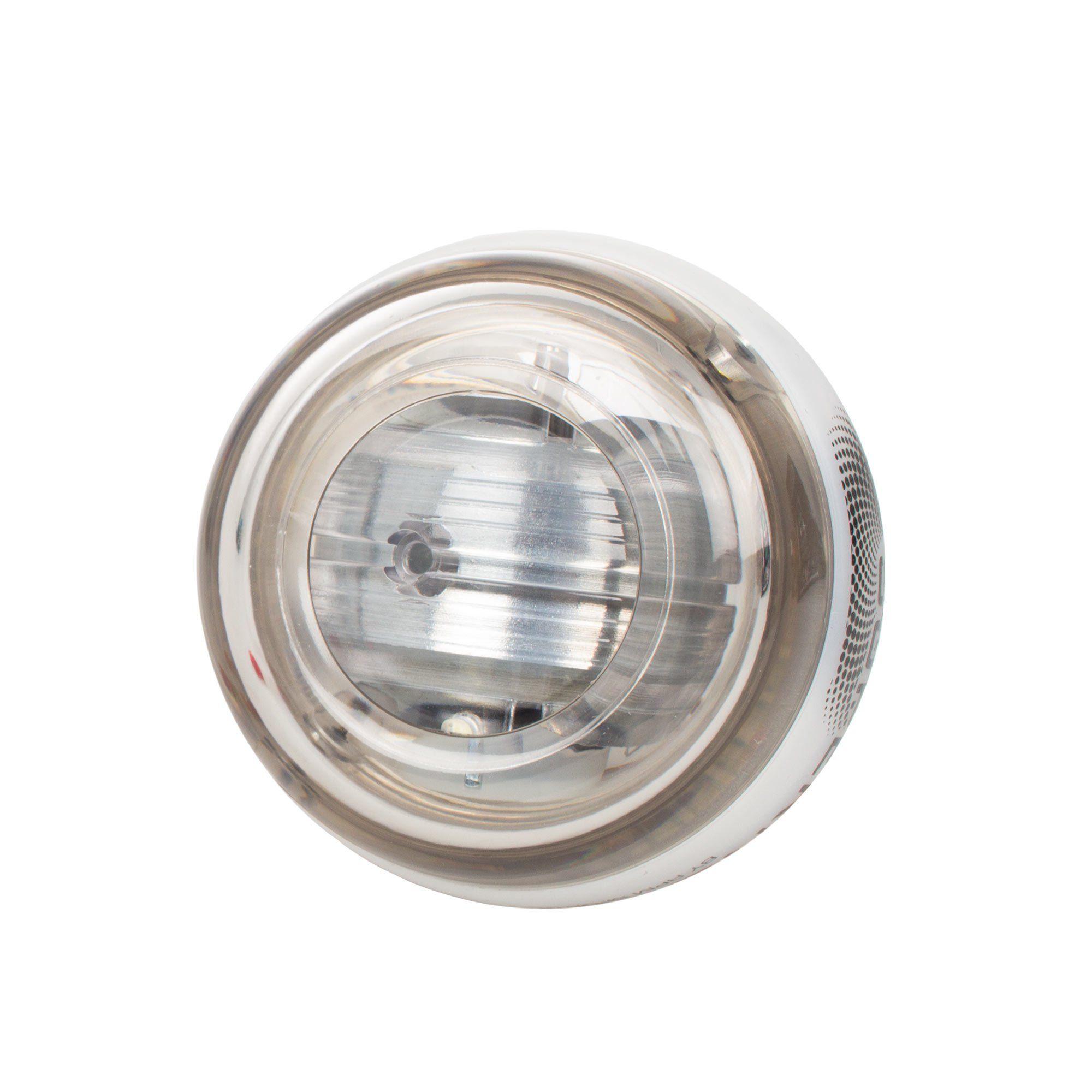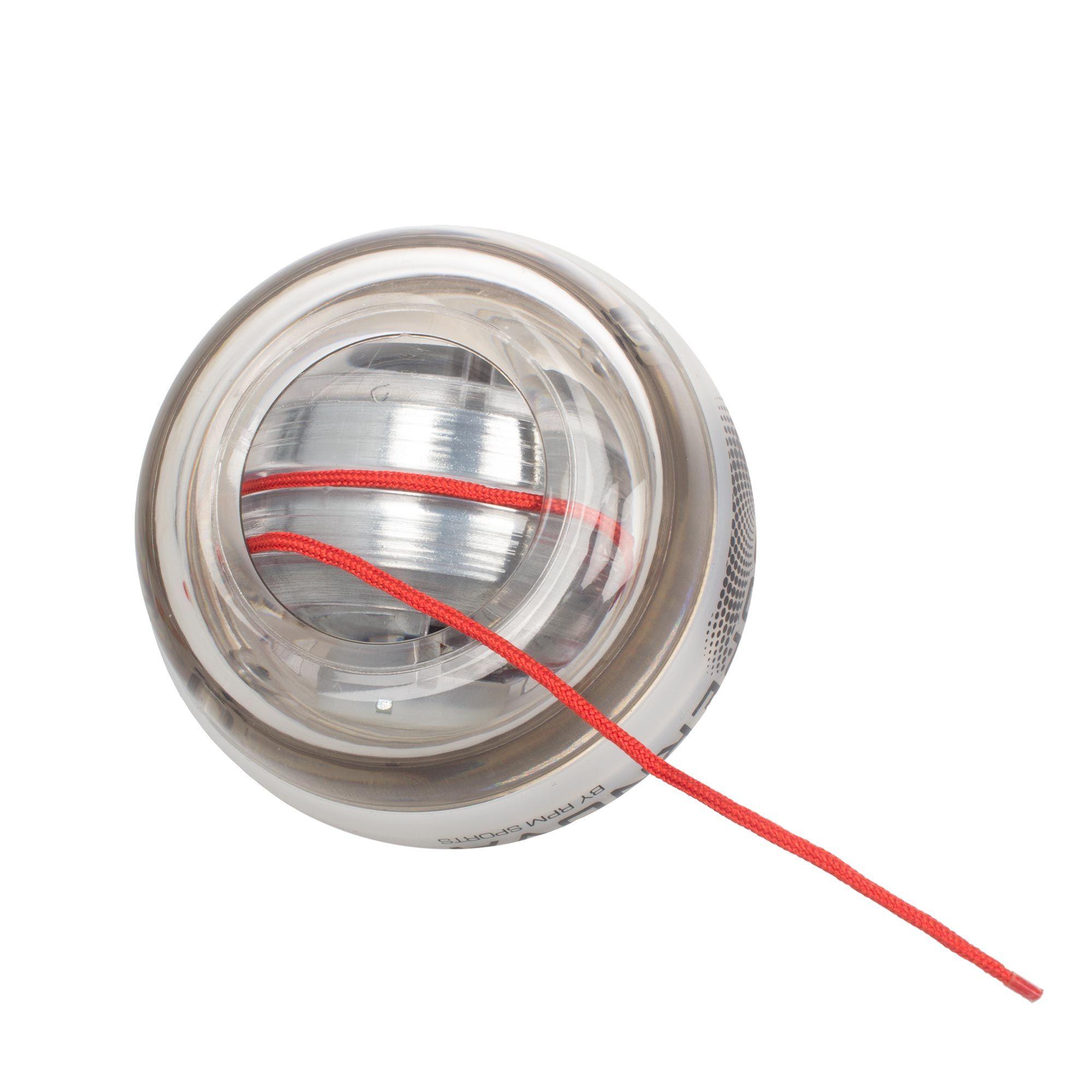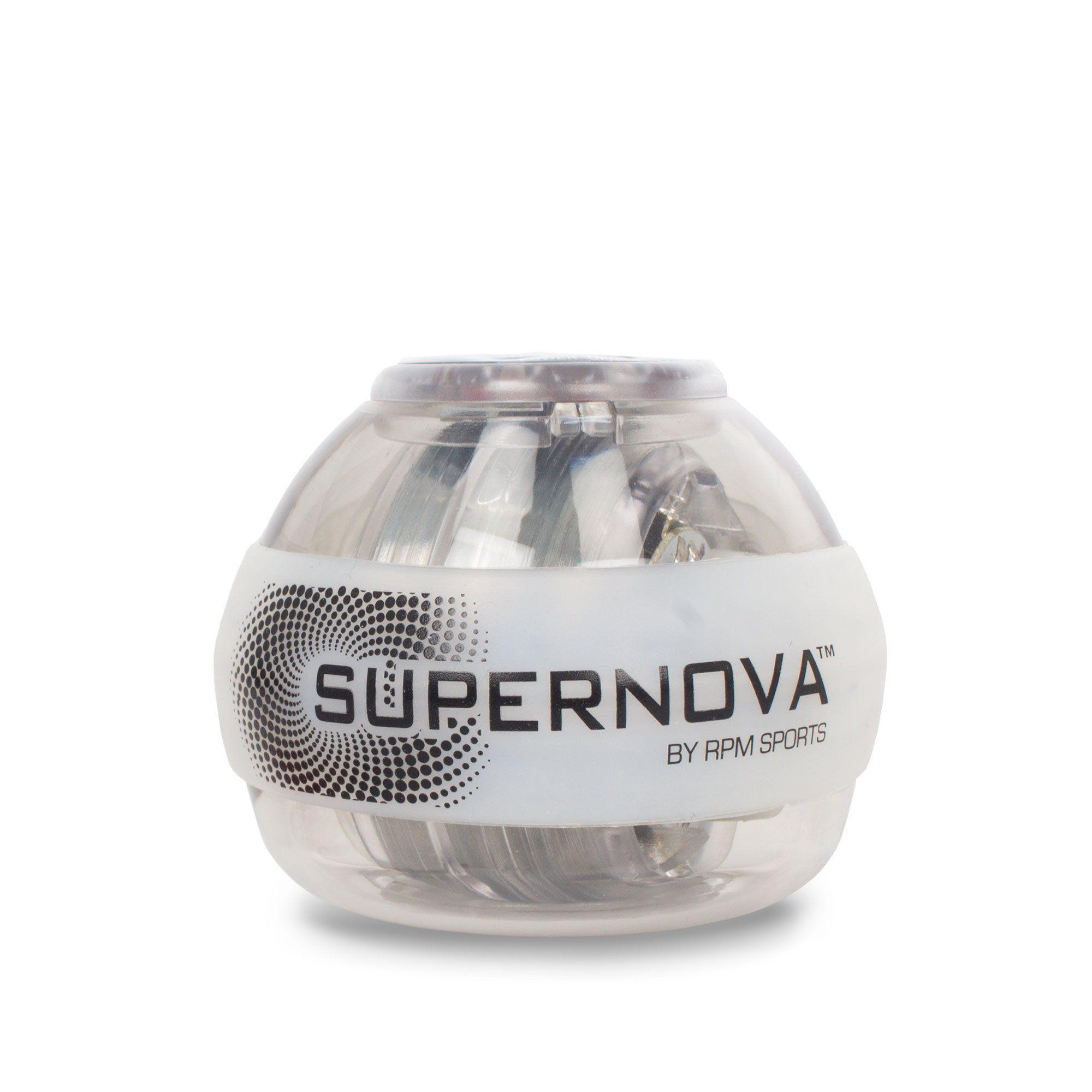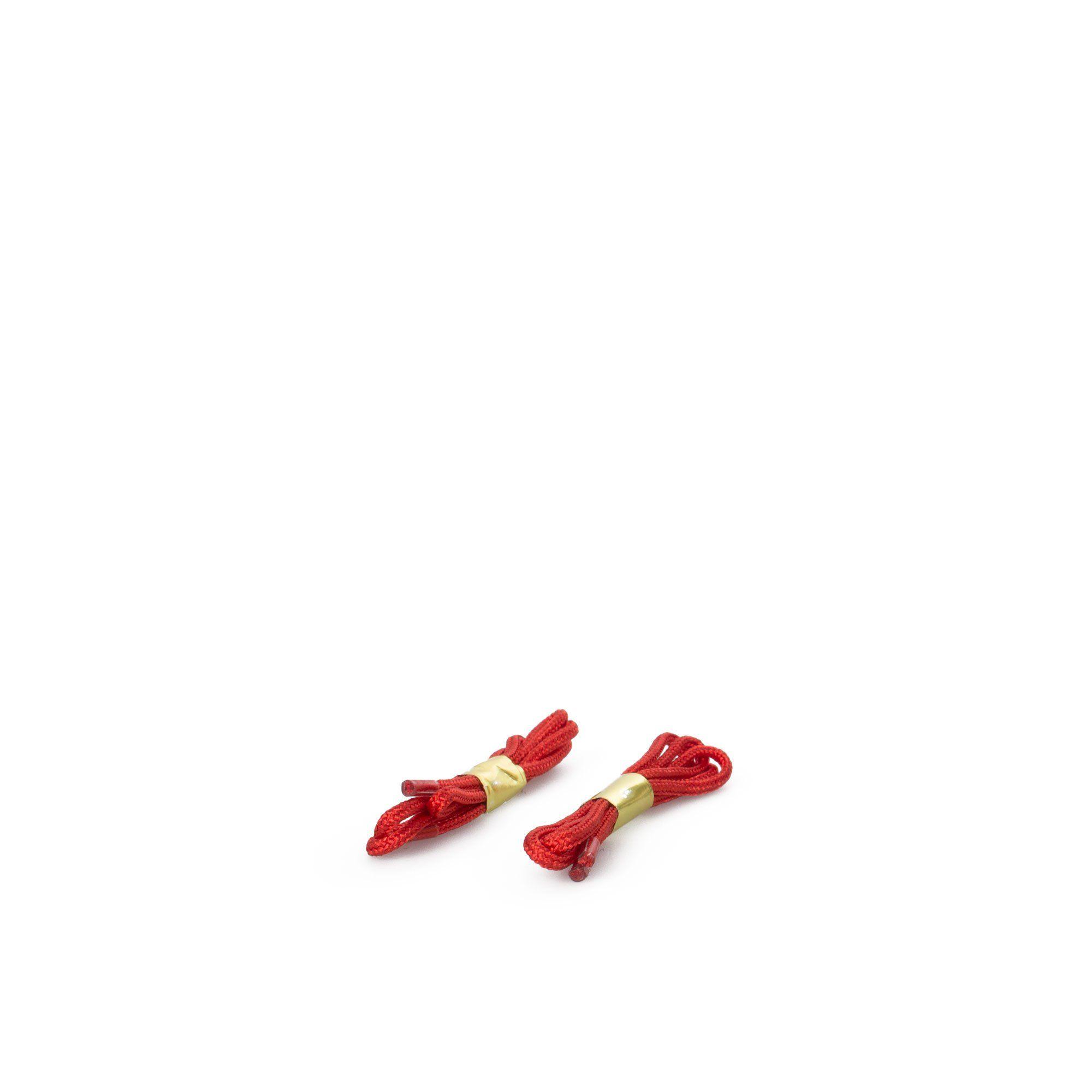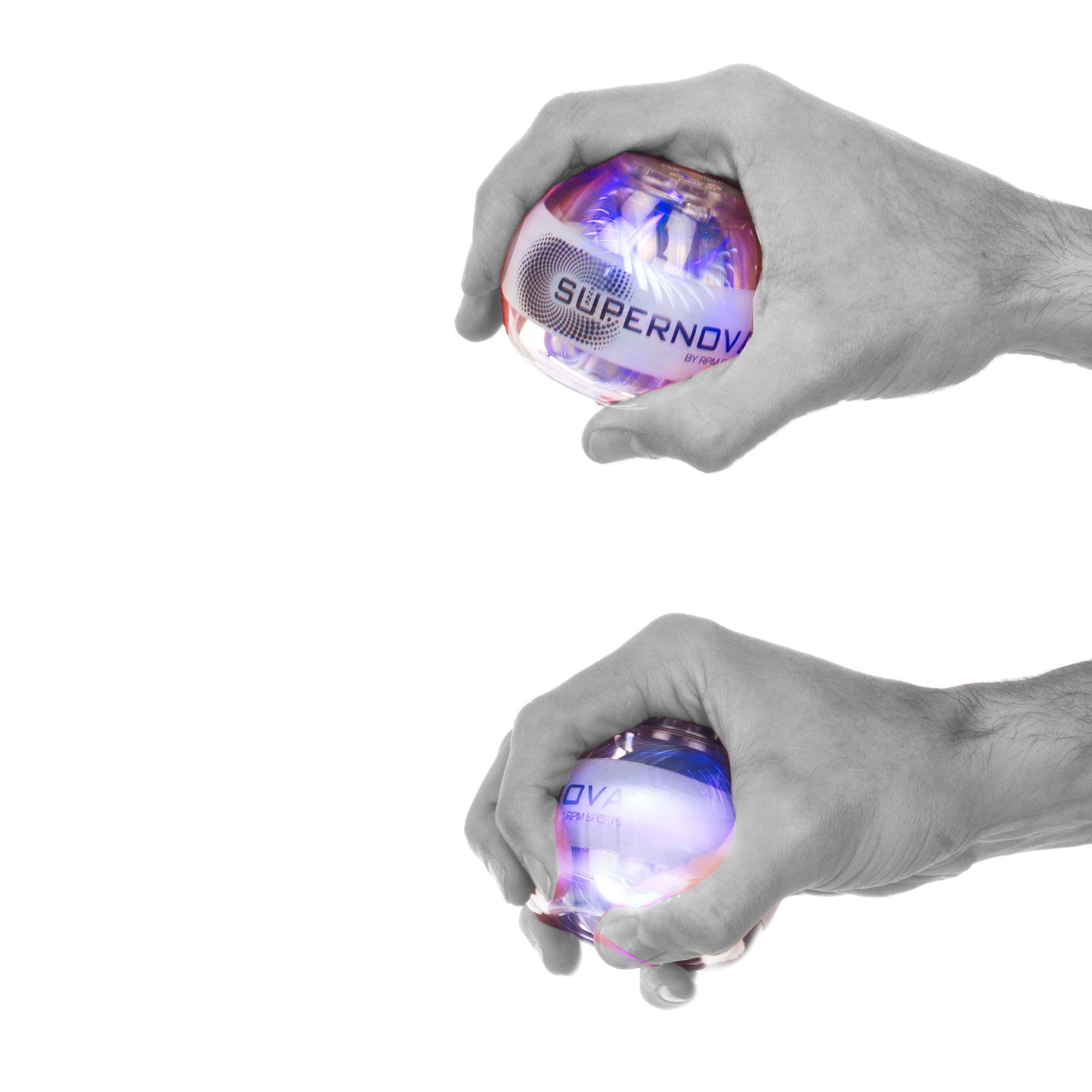 Powerball Supernova Pro - LED Wrist Trainer with LCD Display and Speedometer
Powerballs are shoulder, arm, wrist, and finger exercisers. They strengthen the muscles and tendons throughout the arm but are particularly effective for wrist and grip strength. This is extremely beneficial for jugglers, aerialists, poi and staff spinners, diabolo players, tumblers and many other activities and mainstream sports.
Supernova LED
This model on top of all that is the tip top of the range, lighting up with amazing blue and white LEDs when you get it up to speed. With the handy speedometer on top, you can even see how fast you're going and beat your own records.
Injury Prevention
Increasing strength in these areas also helps prevent injury. Powerballs can even treat injuries and speed up rehabilitation. Examples of complaints people have found Power Balls to be beneficial for include: Painful RSI, numb fingers & hands from the onset of Carpal Tunnel, epicondylitis, tight forearm muscles in the morning because of scar tissue and restricted blood flow, broken arm, fractured wrist, poor grip, Tennis Elbow, shoulder injury, bursitis and many more.
Pro Model
The Pro model comes with a digital speed counter with an LCD display. With 3 exercise options you can see how many RPM you get up to. The 250hz version can get up to 15000 RPM!
Usage
The Powerball is started using the cords provided. It can take a few goes to get the rhythm needed to maintain and increase the Powerball's RPM, but the best start is a fast pull on the cord to give you the momentum you need.
Contents
Powerball Supernova Pro
Starting cords
Instruction CD


Add Review
Current Reviews: 0