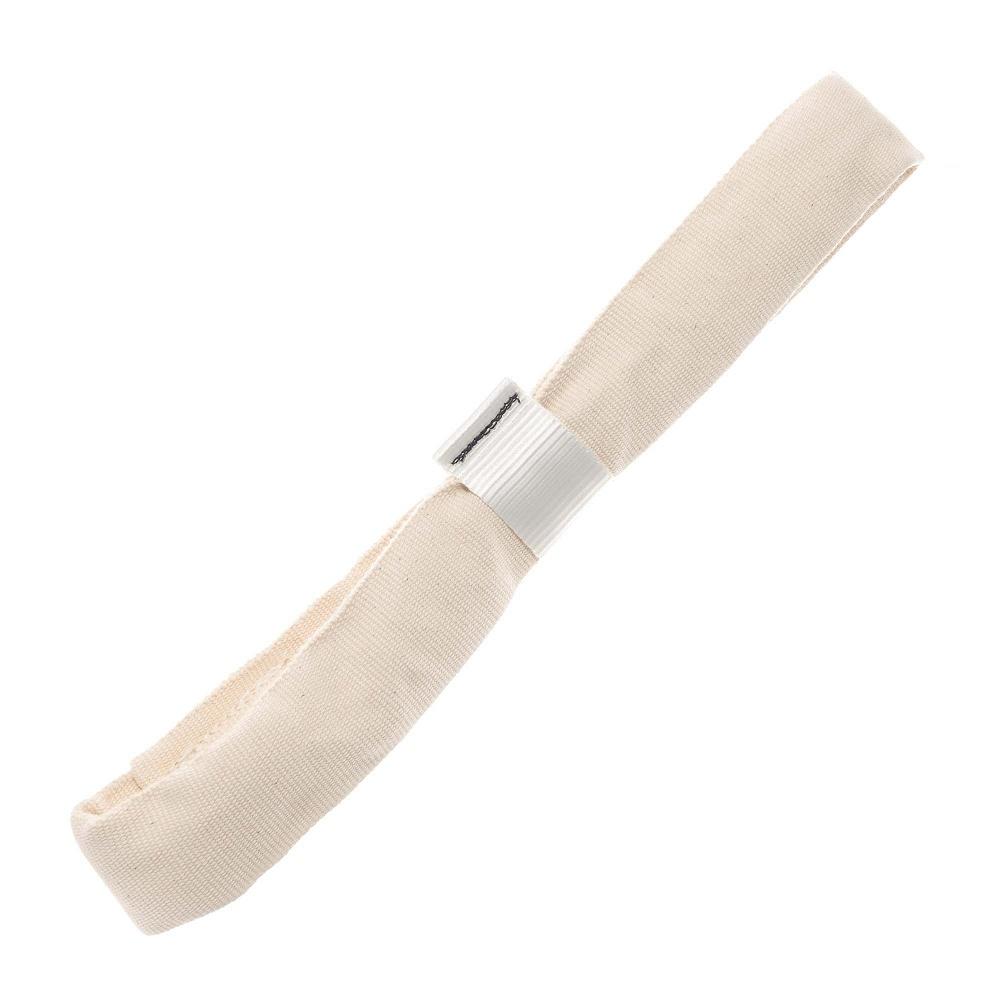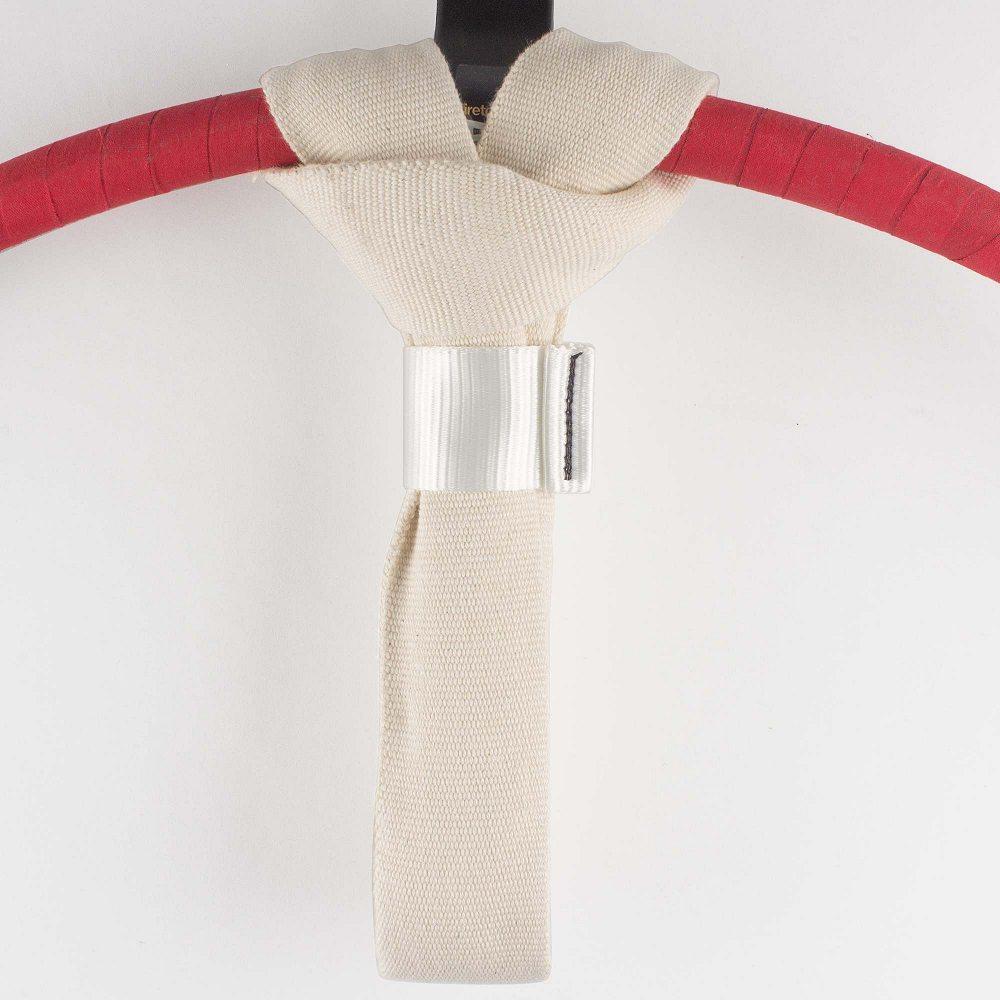 This Firetoys Aerial Cotton Hand (or foot) loop strap is incredibly strong, and covered with a soft but grippy cotton cover.

These hand loop straps are 47cm long

Hand Loop Strap
Hand loop straps are used for a variety of different purposes, you can use them for strength training, and wrist conditioning.

Add them to your aerial hoop by either choking or attaching with a carabiner to give you a wider versatility of moves.
this allows you to hang directly in the centre of a 1-point hoop, lean further out than you would normally be able to, and even do foot hangs!
These hand loops also come with a locking loop, to cinch the loop around your wrist for extra security.

Construction
Firetoys Aerial hand loop straps are made of an incredibly strong infinite loop of polyester that gives them their high WLL (working load limit) of 1700kg (at a ratio of 7:1). However, unlike strops these have a softer but hard wearing cotton cover that is softer on the skin and burns less than the tougher synthetic sleeve of a strop.

This means that user inspection is important before any use, as the ou ter sleeving protects the inside of the loop.


Add Review
Current Reviews: 0



Customers who bought this product also purchased